We tracked down the top rated spas in Newcastle. We included spas in the heart of Newcastle as well as more luxurious spas nestled in the countryside. We tried to incorporate a range of spas, from skin spas to spas with pool and gym access. We encourage everyone to take time to themselves and enjoy a well needed spa day or weekend.
Mineral House spa: Crowne Plaza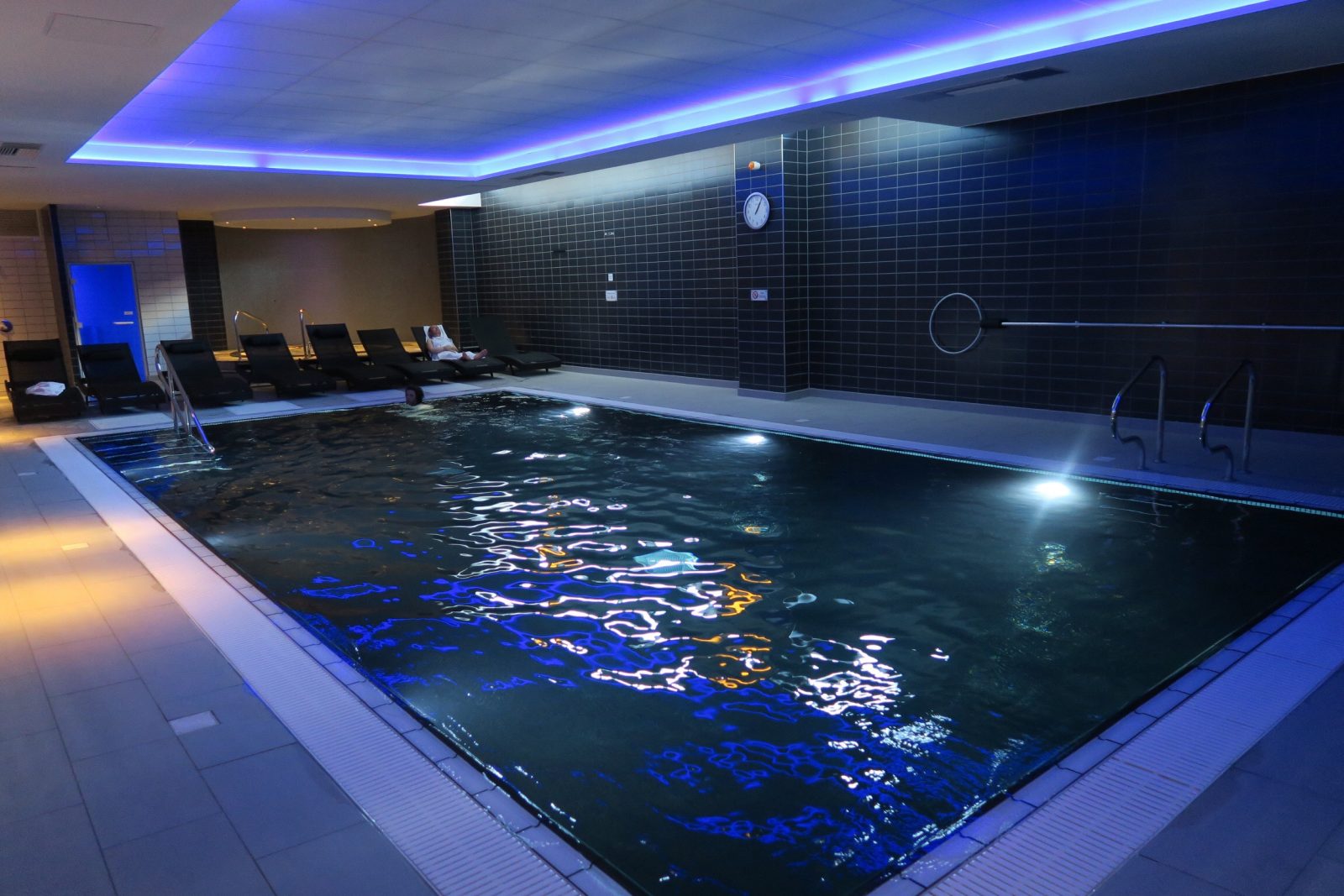 The Mineral House spa is a luxurious spa located in the Crowne Plaza. The spa consists of a luscious pool, fabulous steam room, massage rooms and a State of the art gym including Technogym cardio and resistance equipment. At the Mineral Spa you can indulge in relaxing face and body treatments to relax and take time to yourself. You can even schedule personal training which you can enjoy before a dip in the pool or unwinding in the steam room.
Newcastle City Baths
Next up we have Newcastle City Baths, a relaxing spa consisting of a luxurious Mediterranean inspired spa as well as newly refurbished Turkish Baths. Inside you will find a relaxing gym, pool and sauna designed for the ultimate spa experience. In addition, Newcastle City Baths Spa is open early and closes late, an ideal time frame to pop in before or after work.
City Retreat
City Retreat in Newcastle is located in three locations around the city including Jesmond, Grey Street and Gosforth. The spa offers a unique experience with a wide range of treatments such as facials, body treatments and a fantastic champagne nail bar. City Retreat is known for great beauty treatments along with top notch customer service, shown by the array of awards they have won including 'Professional beauty regional awards'. At the City Retreat you are sure to have a great spa experience.
Malmaison
The Malmaison spa in Newcastle is located inside the stunning Malmaison hotel right beside the gorgeous Quayside. This spa offers something for everyone whether you're after a quick facial or perhaps a full day dedicated to relaxing, accompanied by a bottle of fizz. Either way, the Malmaison is a great spa location to unwind and enjoy luxury spa treatments. In addition you will find luxurious hotel rooms to enjoy a comforting night stay.
Clarins Skin Spa
Clarins Skin Spa is a fantastic and convenient skin spa located in John Lewis Newcastle Eldon Square. Clarins Skin Spa is an ideal self treatment, in a relaxing and calming environment. They offer signature facials, a range of facial and body treatments, massages, waxing as well as treatments specifically designed for men. Clarins Skin Spa treatments are all professional, performed by highly trained and super friendly staff. You will experience a range of luxury creams and products, leaving the skin spa revived and refreshed.
Sereniti Salt Retreat
The Sereniti Salt Retreat in Newcastle is a unique experience offering Salt Therapy treatments such as 'Infrared Sauna', 'Hyperbaric' and the 'Ozone Sauna'. In addition, this spa offers many other treatments such as Indian head massages, Red Light Therapy and Hopi Candle, a range of unique and exciting treatments to help make you feel like your best self.
Lanna Thai Massage Spa
Next up we have the Lanna Thai Massage & Spa, offering individual massages as well as couple massages. This spa is like no other providing Thai and Swedish inspired treatments using special Thai and Swedish oil. The Lanna Thai spa is a great place to unwind and destress, putting your troubles aside from day to day life. This spa is said to improve your mood as well as helping to relieve your anxiety. Out of all spas in Newcastle, this one is truly unique.
Mercure George Washington Hotel Spa
The Mercure George Washington Hotel Spa (known as Montana Spa) is the place to relax, unwind and indulge in a day or two of spa treatments you crave. Including a range of treatments such as hand treatments, age defying treatments and pregnancy massages. This spa experience allows you to escape and flow into a safe haven of relaxation. 
Matfen Hall
Matfen Hall is a short 35 minute car ride away from Newcastle. The spa is located inside a popular hotel with rich heritage, set over 300 acres of parkland. It's the ideal getaway for a romantic spa weekend or a family and friends staycation. Matfen Hall spa is a great place to focus on yourself in a relaxing retreat accompanied by a steam room, sauna, hottub, pool and gym. In addition you can indulge in fantastic treatments and rituals for the ultimate comfort, tailored around you, your body and your mind.
Slaley hall
Slaley Hall Spa is located outside Newcastle, nestled in the calming countryside. The spa consists of nine treatment rooms as well as a gym and a relaxing spa pool. Slaley Hall spa offers a range of spa days and breaks, the chance to experience a range of spa treatments during your time here. This spa uses the very best trained massagesists as well as one of the UK's most luxurious skin body care brand 'ELEMIS'.
Ramside Spa
Ramside is located in Durham, around a 30 minute drive away from Newcastle city centre. This spa is truly ironic, consisting of 5 pools, one being the UK'S largest hydrotherapy pool as well as a fabulous outdoor heated infinity pool. In addition, you can enjoy a fitness session in their state-of-the-art-gym, enjoy a range of beauty treatments and indulge in their delicious pan-Asian award winning restaurant.
Overview
To conclude, Newcastle city is full of relaxing spa treatments, spa days and spa weekends to indulge in by yourself, with your friends or family. In addition, there are many luxurious spas if you want to escape to the bustling city of Newcastle and take time out to relax in a quiet spa.
We hope you found a spa that caught your eye but for now check our 'Bars in Newcastle' for a relaxing drink. We hope you Enjoy Newcastle.